Categories
By Ingredient
Special Occasions
More Links
Banana Cottage Cheese
Posted on 2014-07-03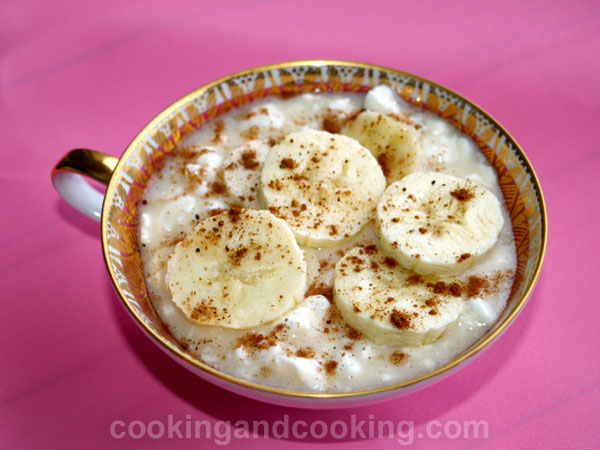 If you do not like cottage cheese, you do not have to eat it plain. Just mix it with honey, cinnamon, nutmeg and any kind of fruit you like, and enjoy your tasty and healthy breakfast. I made this recipe with banana, but you can use any kind of fruit you have at home. Other additions I like to include are granola and nuts.

Print
---
Yield: Serves 1
INGREDIENTS
1/2 cup cottage cheese
banana, sliced
1 tablespoon honey
1/4 teaspoon vanilla extract
ground cinnamon
nutmeg
INSTRUCTIONS
Combine cottage cheese, honey and nutmeg in a small bowl. Place as much as you like banana slices on top. Sprinkle with cinnamon and nutmeg. Enjoy!
Note: Please do not use our photos without prior written permission. Thanks!

Print
You might also like these...
Stay In Touch