Categories
By Ingredient
Special Occasions
More Links
Baked Pesto Chicken
Posted on 2012-09-24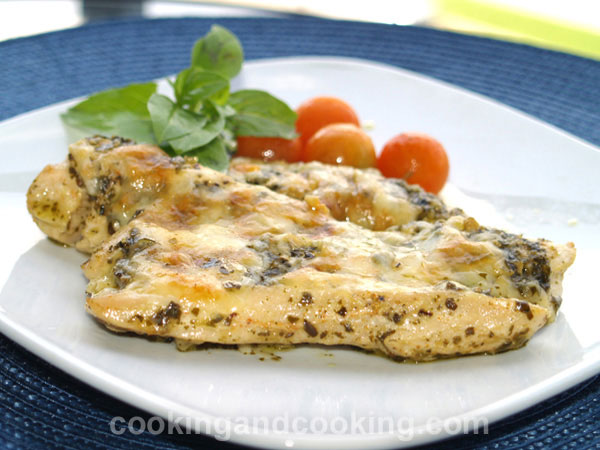 Delicious Baked Pesto Chicken, hot from the oven. Baked Pesto Chicken recipe is the easiest dinner you can make in an hour, if you have the ready-to-use pesto sauce. A simple but so tasty dish that can be served with salad, rice or pasta.

Print
---
Yield: Serves 3
INGREDIENTS
650 g boneless and skinless chicken breast
1 onion, finely chopped
2 stalks celery, cut into chunks
1/2 cup basil pesto
1/2 cup shredded mozzarella cheese (you can add more)
salt and pepper to taste
INSTRUCTIONS
Wash and pat dry the chicken breasts. Cut them lengthwise into 1-inch strips.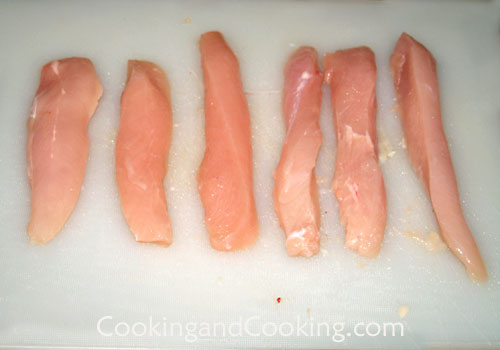 Preheat oven to 375 degrees F. Lightly spray an 11x8-inch baking dish with cooking spray. Spread 1/4 cup basil pesto over the bottom of the baking dish.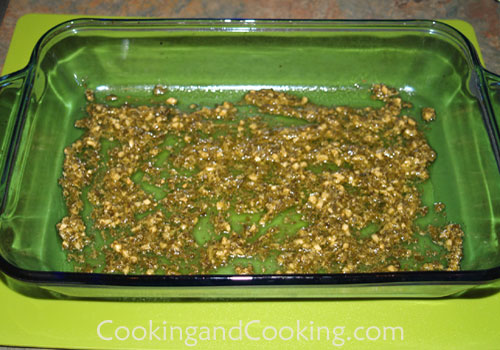 Spread the chopped onion. Add the celery. Lay the chicken strips over the onions. Season with salt and pepper.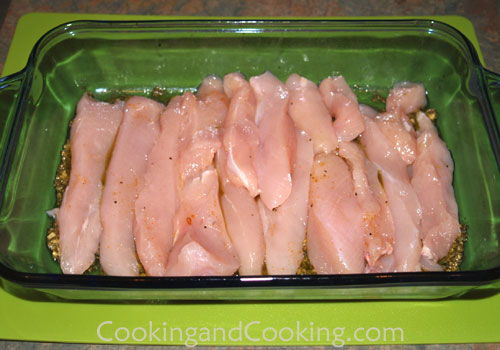 Spread 1/4 cup basil pesto over the chicken.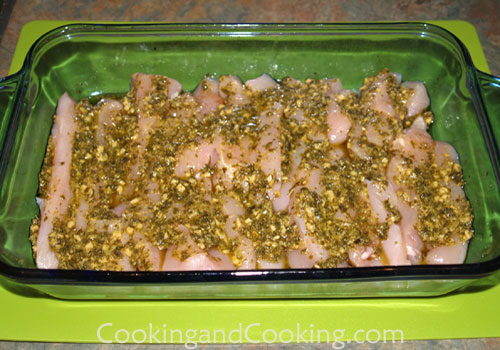 Cover the baking dish with aluminum foil and bake in the preheated oven for 40-45 minutes or until the chicken is cooked through.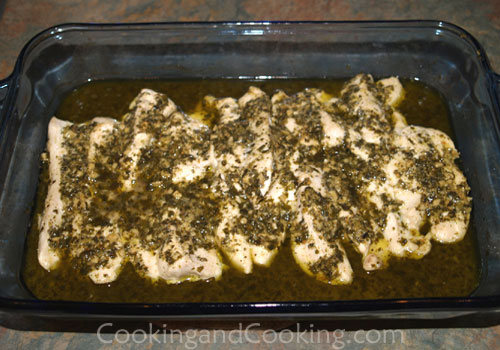 Remove the aluminum foil and sprinkle the chicken with shredded mozzarella cheese. Put the baking dish back into the oven and bake uncovered until cheese is melted, about 7-8 minutes. Then switch the oven to broil and broil until cheese is golden, about 3-4 minutes.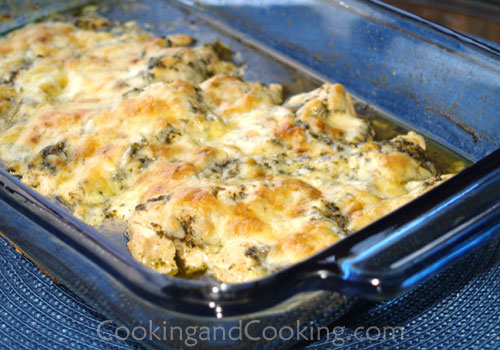 Discard the celery. Serve hot with salad, bread or pasta.
Note: Please do not use our photos without prior written permission. Thanks!

Print

You might also like these...
Stay In Touch