Categories
By Ingredient
Special Occasions
More Links
Baked Peaches with Almond
Posted on 2014-05-31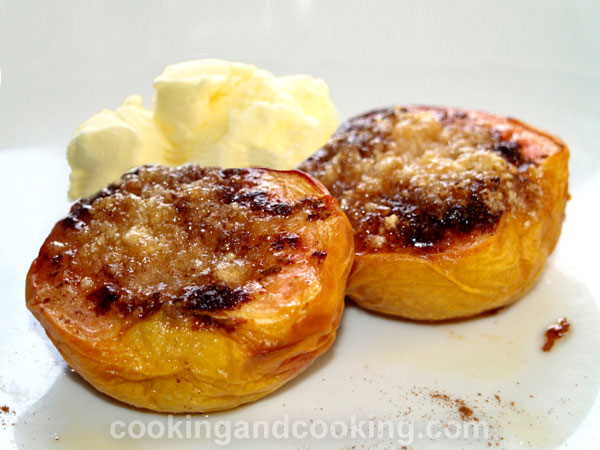 Baked Peaches with Almond is a healthy and easy dessert recipe, which is perfect with a scoop of vanilla ice cream. The brown sugar mixed with the ground cinnamon, butter, and ground almond make a delightful aroma throughout your kitchen that taste good too.

Print
---
Yield: Serves 4
INGREDIENTS
2 ripe peaches
2 teaspoons unsalted butter
4 teaspoons brown sugar
4 teaspoons ground almond
ground cinnamon, to taste
vanilla ice cream for serving
INSTRUCTIONS
Preheat oven to 375 degrees F.
Halve the peaches and remove pit. Place them in a baking dish, skin side down. Place a-teaspoon ground almond and a-teaspoon sugar in the hollow of each peach.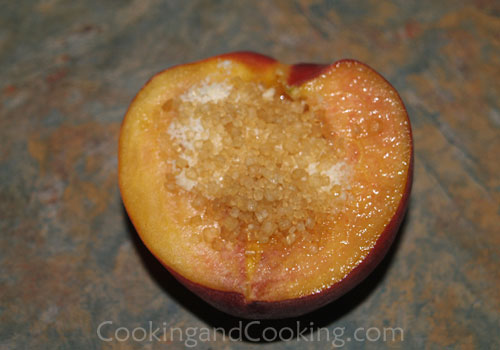 Then place 1/2 teaspoon butter on top and sprinkle with cinnamon.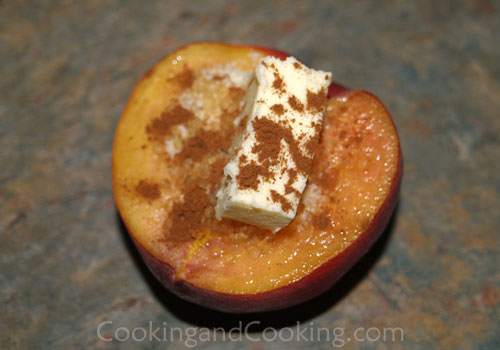 Bake until topping is golden brown and peaches are tender, about 30 minutes. Serve the baked peaches warm with a scoop of vanilla ice cream.
Note: Please do not use our photos without prior written permission. Thanks!

Print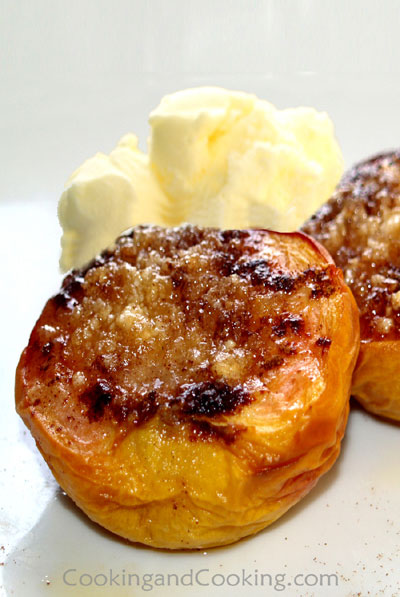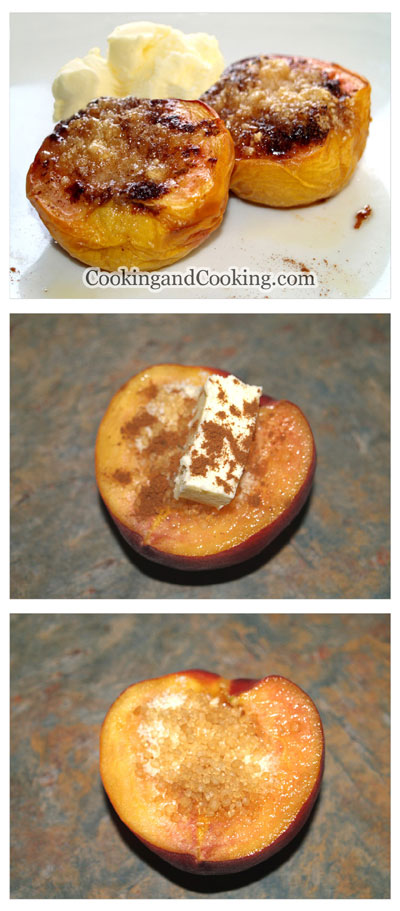 You might also like these...
Stay In Touch