Categories
By Ingredient
Special Occasions
More Links
Baked Garlic Shrimp
Posted on 2012-10-02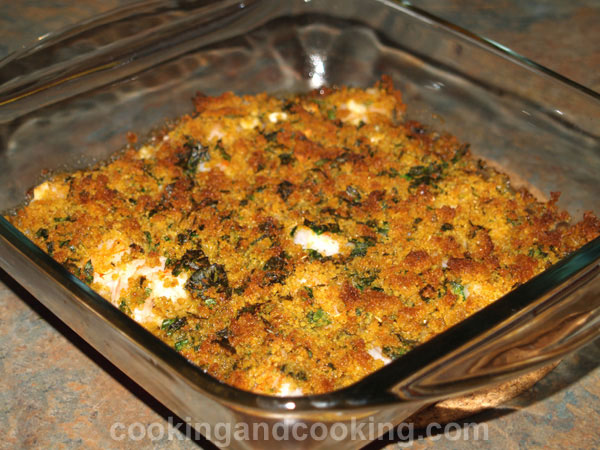 Baked Garlic Shrimp is a quick dinner recipe using shrimp, garlic and breadcrumbs, that will be ready in 30 minutes. The slightly crunchy and buttery breadcrumbs melt in your mouth. You can serve the Baked Garlic Shrimp on a bed of quinoa or rice or salad.

Print
---
Yield: Serves 3
INGREDIENTS
400-450 g raw large shrimp, deveined and peeled
2 tablespoons lemon juice
1/4 cup fresh parsley, finely chopped
4 garlic cloves, minced
1 teaspoon dried oregano leaves
1/2 cup dry bread crumbs
1/4 teaspoon turmeric powder
1/4 cup butter, melted
salt and black pepper to taste
INSTRUCTIONS
In a bowl, combine the shrimp, garlic, lemon juice, salt, and pepper. Lightly spray an 8x8-inch baking dish with cooking spray. Place the shrimp into the baking dish and spread out evenly.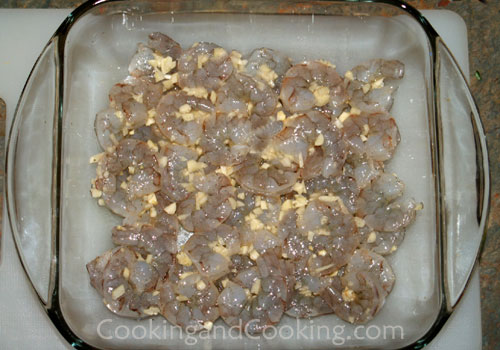 Preheat oven to 400 degrees F. In another bowl, mix the bread crumbs, melted butter, oregano, turmeric powder, and parsley until well combined. Spread the mixture evenly over the shrimp.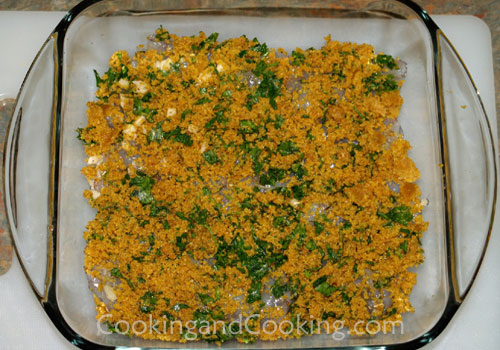 Bake in the preheated oven until the shrimp are pink and cooked through, about 20-24 minutes. Serve the Baked Garlic Shrimp alone or with salad or rice.
Note: Please do not use our photos without prior written permission. Thanks!

Print
You might also like these...
Stay In Touch