Categories
By Ingredient
Special Occasions
More Links
Baghali Ghatogh (Kidney Bean Stew)
Posted on 2012-04-13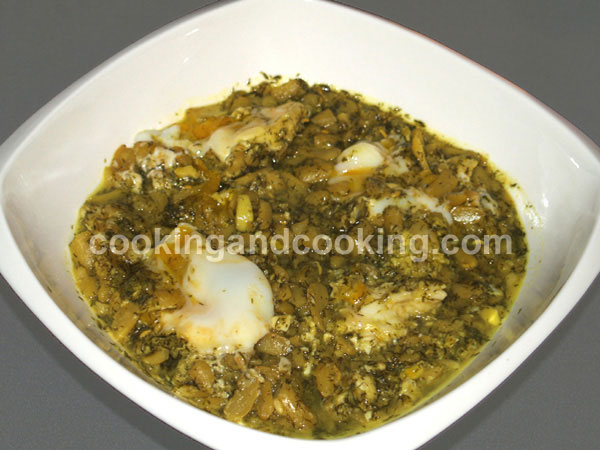 Baghali Ghatogh (Kidney Bean Stew) is another veggie Persian stew that comes from Northern Province of Iran (Gilan and Mazandaran). Baghali Ghatogh is a healthy, easy and delicious meal, and would be served with Persian Rice or any kind of bread.
In Iran, we make Baghali Ghatogh with another type of beans (Pacheh Baghali). But it is difficult to find them outside of Iran so I used kidney Bean instead.

Print
---
Yield: Serves 4
INGREDIENTS
1 1/2 cups (300 g) dried white kidney beans with skin, if you have skinless beans, use less than 1 1/2 cups
6 tablespoons dried dill
4 eggs
3 tablespoons unsalted butter
5 garlic cloves, finely chopped
1 teaspoon turmeric powder
2 tablespoons canola oil
water
salt & pepper to taste
INSTRUCTIONS
If the dried kidney beans are skinless, soak them in cold water for about 6 hours and then drain, rinse well and set aside. And if not, soak them in water overnight and then easily remove the skins, drain and set aside.
In a non-stick pot, heat 2 tablespoons oil over medium heat. Add the beans and fry for 1 minute. Add garlic and fry for 1 minute. Then add the dill and turmeric; fry over medium-low heat for 3 minutes.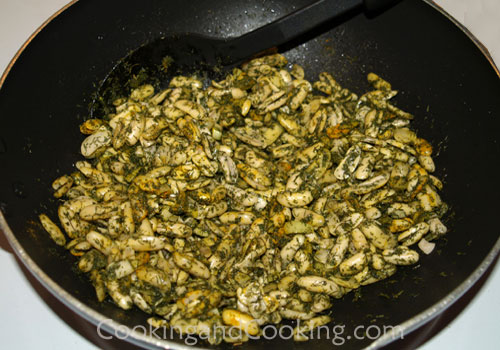 Add 2 cups warm water, salt and pepper. Cook covered over medium-low heat until beans are tender, about 50-60 minutes (cooking time depends on beans you use, check to see they are tender or not), stirring occasionally. Add more water during cooking if necessary, I added a bit more water.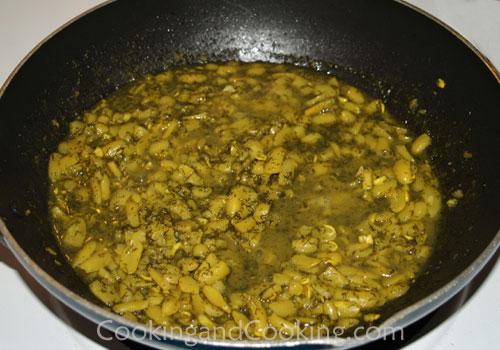 Add butter and stir. Taste and adjust seasonings. Then crack the eggs into the pot, do not stir.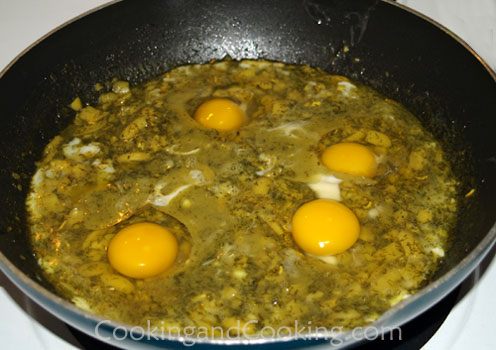 Cover the pot and cook until the eggs are set. Then stir gently. Serve with Persian Rice or any kind of bread.
Note: Please do not use our photos without prior written permission. Thanks!

Print
You might also like these...
Stay In Touch