Categories
By Ingredient
Special Occasions
More Links
Bacon Cheddar Dip
Posted on 2013-11-15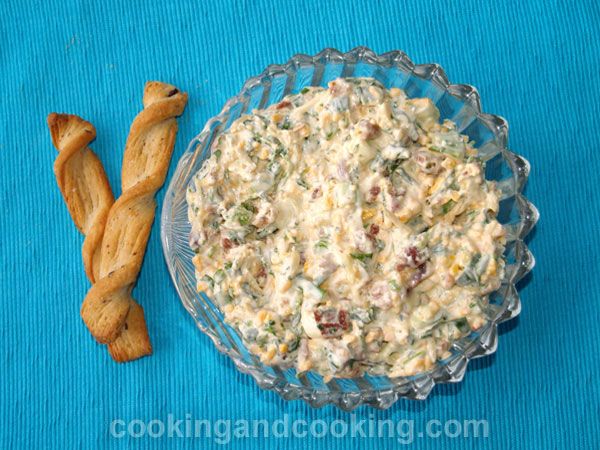 This tasty bacon dip recipe is a perfect addition to your next party. Bacon cheddar dip made with bacon bites, cheddar cheese, green onion, fresh cilantro, slivered almonds, mayo and yogurt. Serve this dip with crackers or any kind of bread you like.

Print
---
Yield: Serves 6
INGREDIENTS
3/4 cup chopped fresh cilantro
6 green onions, sliced
3/4 cup bacon bites
3/4 cup mayonnaise
1/4 cup plain yogurt 3%
1/2 cup unsalted slivered almonds
1 1/4 cups shredded cheddar cheese
black pepper to taste
INSTRUCTIONS
Combine all ingredients in a medium sized bowl (do not add any salt because bacon is salty). Refrigerate for couple of hours. Serve the bacon cheddar dip with crackers.
Note: Please do not use our photos without prior written permission. Thanks!

Print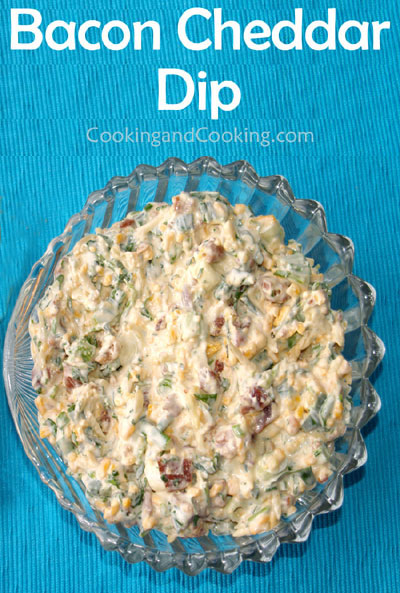 You might also like these...
Stay In Touch