Categories
By Ingredient
Special Occasions
More Links
Apple Crisp
Posted on 2010-03-09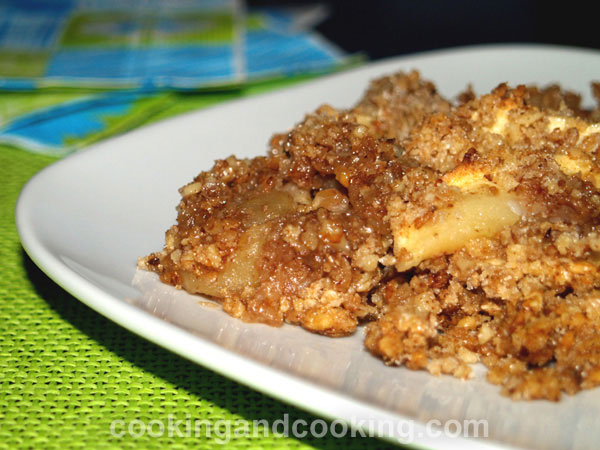 This crunchy Apple Crisp is made with apple, butter, oats, sugar, cinnamon, nutmeg, vanilla extract and chopped walnuts. Apple crisp recipe is very simple to make and can be made with any variety of apples.

Print
---
Yield: Serves 7
INGREDIENTS
4 apples, peeled, cored and sliced
1 1/2 cups organic quick oats (about 150 g)
2/3 cup sugar
1 cup coarsely chopped walnut
1/2 cup butter, room temperature
2 teaspoons ground cinnamon
1/4 teaspoon ground nutmeg
1 teaspoon vanilla extract
INSTRUCTIONS
In a mixing bowl, combine sliced apples and vanilla. Toss to combine, set it aside.
Combine sugar, nutmeg, cinnamon and oatmeal in a bowl. Cut in the butter (click for How to Cut in Butter).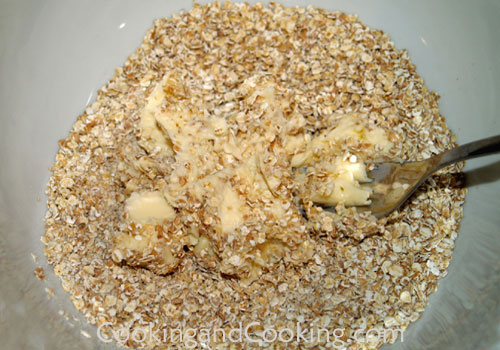 Add walnuts and mix well.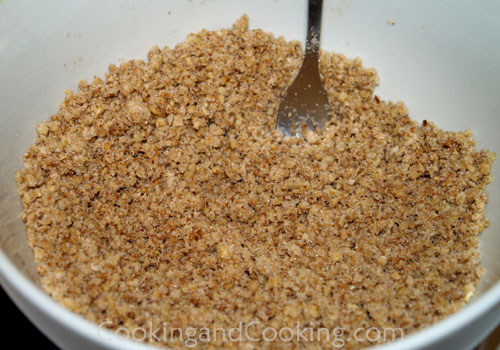 Preheat oven to 360 degrees F. Place apples in a baking dish and sprinkle oatmeal mixture over apples.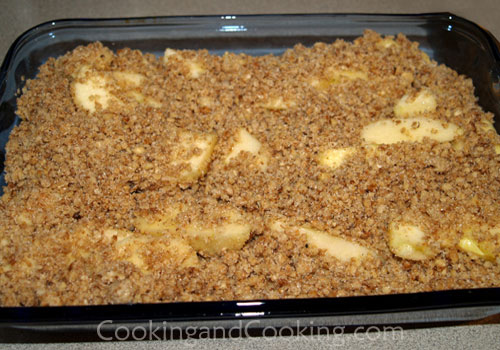 Bake for about 45-55 minutes or until topping looks crunchy and apples are tender.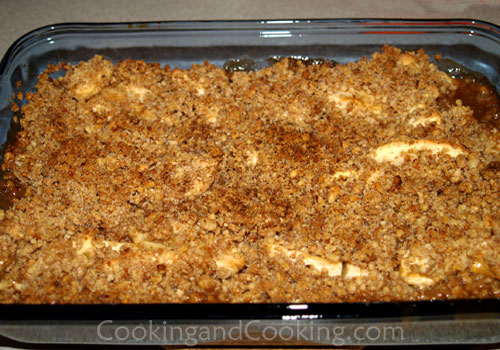 Serve cold or hot.
Note: Please do not use our photos without prior written permission. Thanks!

Print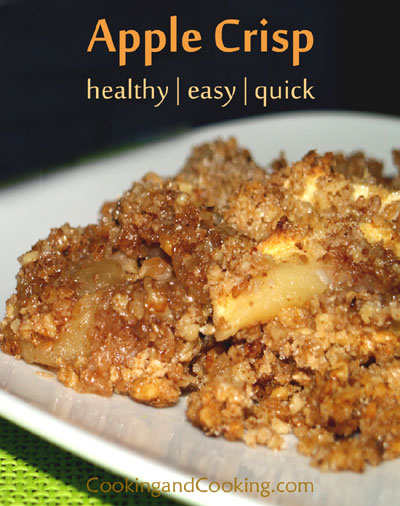 You might also like these...
Stay In Touch