Categories
By Ingredient
Special Occasions
More Links
Adasi (Persian Lentil Soup)
Posted on 2011-12-14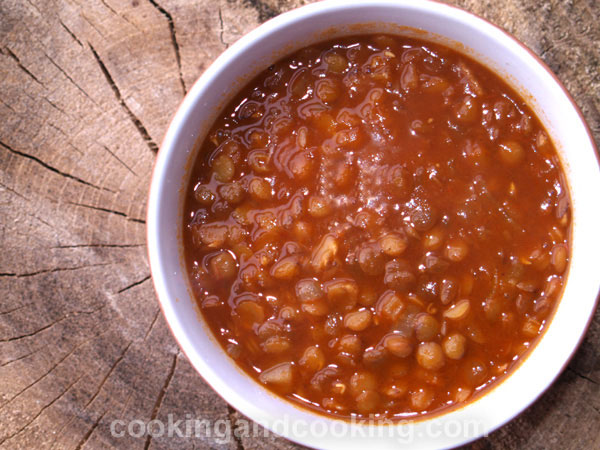 Adasi (Persian Lentil Soup) is a delicious Persian soup made with lentil, onion, crushed tomatoes, and some spices. This soup recipe comes together so quickly. If you are looking for a simple soup recipe for cold winter nights, make Adasi.

Print
---
Yield: Serves 5-6
INGREDIENTS
1 1/2 cups lentils (about 260 g), picked over to remove any stones
3 tablespoons vegetable oil
5-6 cups water
1 medium onion, finely chopped
1 cup crushed tomatoes
1/2 teaspoon turmeric powder
1 teaspoon curry powder
1/2 teaspoon ground cinnamon
salt & pepper to taste
3-4 tablespoons lemon juice (add more or less, depends on your taste)
1 tablespoon dried oregano leaves
1/4 teaspoon ground angelica, also known as Golpar (optional)
INSTRUCTIONS
In a large pot, heat the oil over medium heat. Add onion and fry for 5-6 minutes. Add turmeric powder and crushed tomato; fry for 1 minute. Add lentils, water, cinnamon, angelica, curry, oregano, salt and pepper. Cover the pot and simmer over medium-low heat until lentils are tender and desired thickness, stirring occasionally. Add more water during cooking if necessary. Add lemon juice, taste and adjust seasoning.
Note: Please do not use our photos without prior written permission. Thanks!

Print
You might also like these...
Stay In Touch